(Looking for current team member page? Click here.)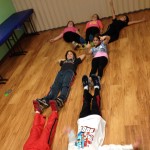 Teams at Noggin Builders are a structured program for your child to build problem solving skills, teamwork and creativity while having fun and making friendships.  He/she will also improve patience, flexibility and communication.  Combined with real-life S.T.E.M. skills we will be using to solve challenges, these are the building blocks that will help today's children grow into tomorrow's future leaders.
Noggin Builders manages Destination Imagination (DI) teams for grades 3-5 and 6-8.  We also offer a noncompetitive, introductory program for grades 1-2 called Rising Stars.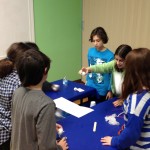 TEAM Annual Calendar:
Spring Session: "DI – Destination Imagination – Club".  For current or new team members!  This class is a great way for current team members to sharpen skills before next season and for children who have not yet tried DI to experience the fun before making a commitment to a team season.  Sign up for the whole session or do a 4-pack to give it a try!
March: Informational Meetings (At least one parent must attend for your child to be eligible for a team if you have not been on a team before. Children are welcome to attend the meeting.)
April: Evaluation Days (All children new to DI at Noggin Builders must participate in an evaluation day or attend DI Club)
May/June: Teams are formed
September – February: DI Season
March – April: Possible season extensions based on tournament performance
Contact us at 847-687-2450 or info@nogginbuilders.com for more information!