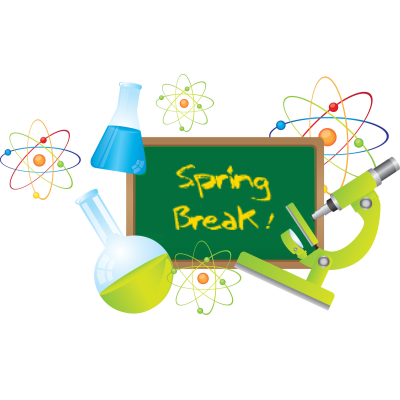 March 26 – April 6
Sign up early, special events often have a waitlist!
Noggin Builders Spring Break Workshops 2018
Grades K-5

:
AM 9:00am-12:00pm ($50 per day)
Full-day 9:00am-4:00pm ($90 per day)
PreK (ages 3-5 years)

:
NEW TIME! – AM 9:00am-11:00am ($30 per day)
Extend until 12:00pm for additional
STEM activities and lunch($15 additional)
PreK Workshop Information
This Spring Break our PreK workshops will explore wonderful stories written and illustrated by Eric Carle! Each day will feature a different book with science experiments, crafts, movement games, and a snack.  All the activities are specially designed for 3-5 years olds.
For information about groupings, food, refund policy and more, please see Spring Break FAQ
K-5 Workshop Information
Each three hour workshop will be fill with fun, hands-on activities in STEM (science, technology, engineering and math).  Also included are large movement games, team building and a snack.
The full day workshop includes additional hands-on activities in the theme of the day.  From 12-1pm there will be a supervised lunch break.  You send your own nut-free lunch.
During early arrival and stay late extensions, children will have the opportunity to explore though play with additional logic and strategy games, puzzles, team building and open ended STEM explorations.
For information about groupings, food, refund policy and more, please see Spring Break FAQ
Grades K-2 Themes & Details
(Projects listed may vary)
Grossology
Get your hands dirty with this workshop that will feature things sticky, messy, and disgusting. From gooey experiments to the world of germs, get ready to be grossed out!
Interesting Insects
Discover the world from the perspective of these tiny creatures all around us. Find out what ants like to eat, how compound eyes work, and observe the lifecycle of a butterfly with your own live caterpillar to take home!
Jr. Architects
Calling all aspiring architects, builders, and engineers! Create a building that can withstand an earthquake, test the strength of different materials, and use scale to design your own blueprints.
Maps to GPS
Have you ever wondered how to navigate without using GPS? Students will explore the power of the magnetic poles, map out a road trip, and create their own treasure hunt with compasses!
Wacky Water Day
How can water create something as light as a bubble and hold something as heavy as a cruise ship? Explore these ideas and more as we "dive in" to exploring water!
Grades 3-5 Themes & Details
(Projects listed may vary)
3D Creations
Explore the fundamentals of drawing and building in 3D. Students will build scale models using a variety of techniques and materials and also print their own creation using 3D printer software!
Birds of a Feather
Investigate the contents of owl pellets, analyze wing design, and experiment with different types of beaks. Develop an appreciation for our feathered friends as you discover more about these fascinating animals.
DIY Carnival
Design your own carnival attractions during this DIY workshop! Use engineering and creativity to build miniature amusement park rides and interactive carnival games.
littleBits Design
Circuit design and prototyping is endlessly fun with littleBits. Build a working device like the Tickle Machine, Art Bot, Three-wheeled Car, or create a contraption of your very own design!
Stomp Rockets
Examine the science of aerodynamics through the creation of your very own stomp rocket kit. Build rockets, test design variations, and measure your results!