Hands-on Science at Home
Two mugs, one empty can…lots of fun!
Set up: Place two empty mugs next to each other.  Place a clean, empty aluminum can in one of the mugs.
Challenge: Move the can from one mug to the other without touching it!
How to do it: Watch this video and our friends will show you how (don't watch this video until you've tried for a little bit!)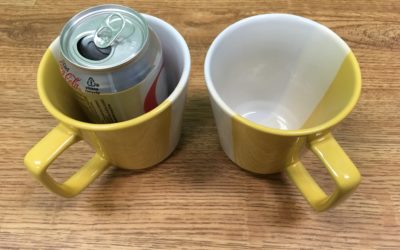 For hands-on science at home ideas and info on upcoming activities
to the Noggin Builders Newsletter.